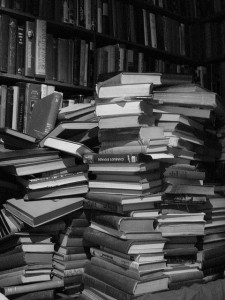 From October 6 to October 10, residents of Frankfurt and the surrounding areas will be treated to one of the biggest (if not the biggest) happenings in the world of literature: The Frankfurt Book Fair.
While the breadth of the Frankfurt Book Fair is something to marvel at by itself, this year's special "feature" just might draw more than hundreds of thousands of participants and visitors. The organizers are touting the book fair as what the bridge between literature and technology. This development has long been expected, especially with electronic formats gaining more acceptance.
Frankfurt SPARKS is the digital initiative of the event. From the web site:
"Frankfurt SPARKS is dedicated to facilitating the future of both publishing and technology by providing opportunities for people to meet and discuss new business strategies, partnerships and cooperations, and to figure out how to move forward together."
With a literature event as big as the Frankfurt Book Fair (guests include Ken Follett, Jonathan Franzen, and two German Nobel Prize winners!) highlighting electronic formats, it is quite safe to say that technology will be becoming more and more part of the reading experience, isn't it?
There are lots more in store for visitors who are interested in expanding their horizons beyond traditional print. From StoryDrive – the Conference (speakers include people from Nintendo and Walt Disney Studios) to Hot Spots, you'll definitely get your share of technology and literature mixed together.
Needless to say, how I am wishing that I could go to this book fair. Maybe next time.
Photo credit: austinevan