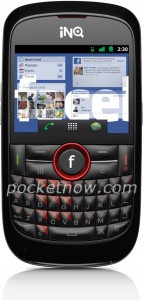 Rumor has it that Facebook is trying to break into the mobile phone market. The news is not so new, as the rumor has been going around since last year. However, it is no secret that this market is booming in every location in the world. Mobile phone deals are all over the place, with telecommunications companies trying to catch the attention of the plethora of customers out there. Of course, Mark Zuckerberg and his cronies are going to give that piece of the pie a try!
Not too long ago, the Facebook CEO had tried to put the rumor to rest. Reeking of sarcasm, he went on about "novel" the idea was – of Facebook creating a mobile phone. While sarcasm may be enough for some people to shut up, there might be some truth in the speculation. Apparently, there have been some leaks providing more substantial information about Facebook's mobile phone.
One of the most commonly cited sources for this rumor is Pocketnow, who reported specific details on a smartphone which they believe to be the first Facebook phone:
"An Android smartphone built to make messaging faster and smarter. It's designed around the way people naturally communicate and has Facebook built into its core. The homescreen features multiple entry points to different Facebook functions, while a dynamic widget displays a feed of status updates, albums, videos and photos."
Now one can say that just because the phone is supposed to have Facebook built into its core, it does not mean that it is going to be a Facebook phone. After all, everyone simply wants to use Facebook on their mobile devices. However, the manufacturer immediately went on the defensive and removed all references to Facebook after the rumors circulated; obviously in the hopes that the rumors will be dispelled. I say a little too late, buddies! I will not be surprised to see a Facebook phone of some sort as part of mobile phone deals before the end of this year. What's your prediction?