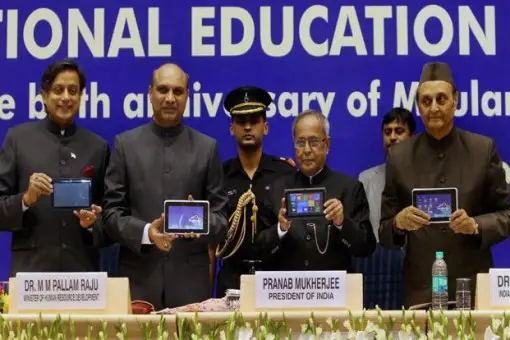 Earlier this year, we got wind of the Aakash, which was touted as the world's cheapest tablet. Made by DataWind, a firm based in the UK, Aakash was specially tailored to fit the needs of students who do not have the means to purchase the more expensive and rather popular tablets. Back then, the aim was to sell the Aakash at around USD35. The tablet was launched, and the reception was rather poor for various reasons.
DataWind – and the Indian government – was not about to give up on their initial intentions, however. This month, they launch the successor of the world's cheapest tablet: the Aakash 2.
The Aakash 2 builds on the original thought of making tablets accessible to those who need it for their education. Even better, it is much better than the original in many ways.
For one, the Aakash 2 is faster than the first model. It sports a 1 GHz Cortex A8 processor, and it also runs on Android 4.0. For those who have used lower end Android devices, the poor user experience is something that you would not want to relive. With these specs, the Aakash 2 is more promising.
Additionally, the new tablet is supposed to have a longer battery life, which means that students will be able to use their devices in school for longer without having to face the problem of running out of juice at once. Of course, if they use power-intensive apps (which is not totally improbable), then then will still need access to power sockets some time in the day.
Even better, the makers are looking at the improved accessibility to apps and content, as well as the better quality. As the main target are students, the content is definitely of prime importance, especially considering that the Indian government is subsidizing a huge chunk of the project.
This brings us to the pricing. The new Aakash is being priced at USD20 for the first 100,000 units. That is as cheap as it gets! After those units are gone, though, the Aakash 2 will sell USD40 at stores. Still not a bad deal.