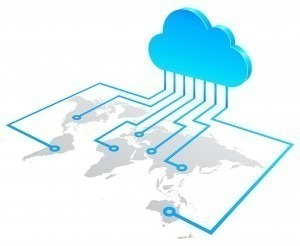 The business landscape has been completely transformed over the last few decades, with the explosion of innovation and commercial advances sparked largely by the launch of the world wide web.
It could be said that two factors in particular have driven this transformation.
1) Globalisation
Once upon a time, businesses operated on a comparatively local scale, with the idea of ordering goods and services from halfway across the world that could be delivered within a matter of days little more than a utopic vision.
Now, international commerce has become the norm for many, with businesses operating across borders as if it is the most natural thing to do. That's because – well – now it is.
According to a September 2013 report by PwC: "In recent years, more than 20 per cent of revenues for the top 250 retailers in the world came from foreign operations." And that's just retail.
2) Advancing technology
Put simply, international business would not be able to operate without the innovation of information technology and the continual drive of tech developers to create even newer, faster and more reliable ways to harness technology to facilitate better business.
However, there is one technology that has stood head and shoulders above the crowd as the piece of computing to which business decision makers need to be paying serious attention.
Cloud computing
There is no other way to put it – the cloud has completely overhauled the way that many enterprises operate.
On the subject of utopic visions, the notion that a company could have offices all over the world with employees at polar ends of the earth able to share, edit, communicate and work in real-time with each other as if they were sat on the same desk was, quite frankly, unthinkable a couple of short decades ago.
This is just what cloud computing has facilitated and serves as an illustration of how it perfectly complements a global business infrastructure. Let's consider just what it can do:
· Grow infrastructure – networks can expand across nations and transcend borders far more easily when operated via the internet.
· Add new capabilities and functions – With one global network, it becomes far more easy for IT departments to implement new functionality when the appropriate infrastructure means it can penetrate a global company network at the click of a button.
· Expand data storage capacity – The cloud effectively has no limits, giving companies the flexibility to increase (or decrease, as needed) storage capacity to suit their business needs.
· Safeguard security – With digital security one of the hottest topics being discussed in boardrooms the world over, an effective cloud solution, such as those offered by firms like Canopy – the open cloud company, could be the answer to IT decision-makers' prayers.
As outlined above, one of the key selling points of migrating to the cloud is the fluidity and scalability of the technology. It has put an end to laborious software updates, to upgrading machines and servers, to waiting for server space functionality to accommodate peaks and troughs in demand, amongst other things – all of which make global business that much easier.
By operating their infrastructure, platforms and software via the internet, employees can enjoy unprecedented access to a company's network, bringing together personnel and streamlining operations better than ever before. It can also bring companies closer to their clients, improving the service they can provide and thereby promoting favourable conditions for profit-making.
Nowadays, the job of chief information officers is arguably more dynamic than ever, as IT departments are expected to keep their firms up to date with technology that is evolving faster than they can say 'virtualisation'.
Investing in the cloud, if this has not been done already, is certainly a very good place to start.