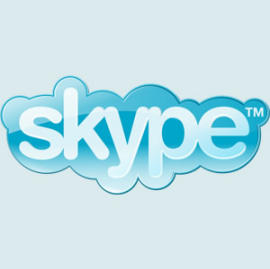 Got the new Skype for Windows yet?  If so, you probably have noticed that there is a new tab – a Facebook tab.  This is the result of a collaboration between the two companies.  The presence of a Facebook tab in Skype 5 for Windows implies a lot of things.
One, Skype users will be able to interact with their Facebook friends directly from Skype.  This can be done in a variety of ways – updating of status messages, commenting on other people's status messages, and "liking" other people's status messages and posts.  They can also see the news feed directly from Skype.
Two, there is a Facebook phonebook feature in the new Skype that will allow users to directly call – and send text messages – to their contacts from Skype.  If anything, that should be a more convenient way of getting in touch with one's friends.
Three, group video calling is also available in beta version.  As of now, this is available on a free trial basis.
Experts have noted that this collaboration has been in the stars for a while and that it is but a logical turn of things.  Skype and Facebook have been at the forefront of their respective fields and putting their resources together is the only way to go forward.
For now, only Windows users can enjoy this integration.  For Mac and Linux users, we have to wait indefinitely.  I say indefinitely as there is still no announcement as to when they will release this version of Skype for other platforms.  I just hope that they actually do!
Afterthought: I wonder if they will be able to integrate Facebook chat?  Now THAT would be a definite improvement, don't you think?