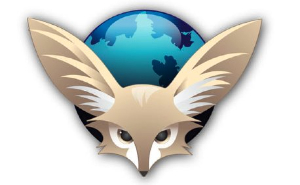 Considering just how dependent we are on the Internet, it is not a surprise that browser developers are in a perpetual race to deliver the "best" browser to consumers. With mobile phones being used by more and more people to get on the Internet, mobile Internet browsers, naturally, are in demand. While going online via your phone is quite convenient, sometimes, the features of mobile browsers are simply incomparable to the experience offered by browsers for computers.
Here's a bit of good news for those of you who are yearning for a better browsing experience on their Android phones – Mozilla has just released the alpha version of mobile browser. Dubbed Fennec Alpha, the mobile browser can be used on Nokia N9000 mobile phones as well. The exciting thing about Fennec is that it is based on the same technology that is used for the Firefox we all know and love.
By the way, this mobile browser is not the first version. In April, Fennec prealpha was released. Early reviewers had a lot to say about that version – many of them negative. The Fennec Alpha, however, is set to offer enhanced performance and is supposed to be more responsive to user needs. More specifically, the newer version includes Firefox Sync capabilities, making browsing more convenient for users. Android users will also be happy to know that the Fennec Alpha supports browser add-ons – one of the main reasons that Firefox is such a joy to use.
You may download the mobile browser from Mozilla's web site, but if I were you, do not expect too much. The software is intended for testing purposes and not for regular use.
Bit of trivia: Fennec comes from the Arabic word for fox. 😉