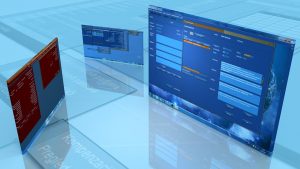 While every website may be different, there is usually a common checklist guiding the designers. Throughout the years, digital professionals have learned what does and does not drive the excitement of web viewers.
The internet is no longer some mysterious and powerful creature. We know things now, and it would be irresponsible to allow that knowledge to be squandered. Here are a few of the most effective and manageable ways to design a great, successful business website.
The use of whitespace matters
The flow and readability of your website heavily depend on the use of whitespace in the design. Whitespace directs the eyes. More and more web designers are using wider spacing between texts and a greater use of blank, opened space.
One thing to keep in mind when utilizing the use of space is to keep it uniform throughout the site. Uniformity projects control, and you need your viewers to feel as though you know what you are doing (especially in business).
Critical sections of the site's design
There are a few sections of a website that just should not be excluded from the design. The always-present "About Us" page (like this) is far more important than most people understand. Viewers do read this section, and it does not have to be boring.
Share the mission and future vision of the company. Tell the people a little about yourself and some of the key players in the business. People love information, and they will be interested in the intent behind the organization.
Content spreads the website's visibility
The internet is made up of pages upon pages of content. The more of that content that belongs to your website, the better off the company will be when it comes to views.
Build a solid collection of enriching content in the "Blog" section of the website to expand the reach of the company. Collect loyal readers, and you will see a steady rise in views.
Social media integration is essential
Social media should never remain untapped. It is a resource of great potential, and any web designer should understand this fact. Incorporate easy to click social media share links on every page of the site.
If a viewer sees something they enjoy, provide them the ability to show others, and something magical will happen. Your site views will skyrocket.
Call the people to immediate action
A business builds a website to increase visibility and boost conversion rates. It is there to create sales. Call the people to immediate action. An effective call to action will make a sale and/or provide vital contact information.
A few popular examples of an effective way to integrate a call to action are as follows.
Place a signup form in a prime location, at an appropriately large size, to draw out the need to complete it.
Color and contrast on buttons can help lead people to investigate.
Say exactly what you mean (Buy Now, Join, Download Now, Sign Up Free)