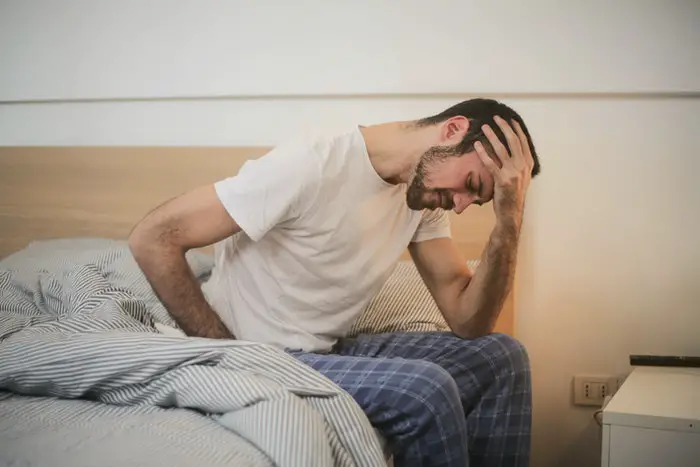 You've taken all the tips on how to survive a breakup to heart, and in the end, you've decided that going out with friends for a night on the town is the answer. While it may make you feel better about the breakup for a bit, the hangover the next morning will probably make you feel worse.
If you're determined to drink your worries away, then you might want to try out a few tips for hangover prevention  —  before and after you head out for that night on the town. 
Eat Before You Go Out
Eating before you go out and start drinking is one of the best ways to help prevent a hangover the morning after. Food can help act as a buffer because alcohol tends to have an irritating effect on your stomach. Eating before and during the time you're drinking, helps to absorb some of the alcohol and gives your enzymes time to break it down, resulting in less or no hangover the next morning. 
Make Sure to Replenish Your Electrolytes
While you don't want a whole bunch of sugar settling on your stomach on top of all that alcohol, you can replenish your electrolytes without them, or very little sugar at least. Salt-based drinks such as Gatorade can help replenish your electrolytes without giving you that queasy feeling and making your headache worse than it already is. 
Drink Smart
First, stay away from cocktails that are sugar-based, just like in the tip above. Then, make sure not to mix your alcohol. Doing a shot of tequila, drinking a cocktail mixed with vodka, and then chasing it with a beer makes for one horrible hangover the next morning. 
Switch It Up
Just because you have a drink in your hand the entire time you're out getting over your breakup doesn't mean that drink always has to be of the alcoholic variety. Practice the 1:1 rule while you're out. It's easy, for every alcoholic drink you have, the next drink you have is either water or some other non-alcoholic beverage. It keeps the alcohol from going to your head and stems that hangover the following day at the same time. 
Eat a Big Breakfast
Eating a big and nutritious breakfast the following morning works to replenish the blood sugar, vitamins, and minerals you drank away the night before. Proteins, fats, and carbs should be put on your plate after a night of drinking. Some of the best options to help with that hangover are eggs, avocado toast, and big bowls of oats with fresh fruit. Make sure to avoid greasy and sugary food first thing in the morning after a night of drinking. The last thing you need is grease settling on your stomach when you have a hangover. 
Give It Time 
While everyone wants a quick fix when it comes to a hangover, there is only so much that can be done. Your body needs to take its own time to recover after a night of overindulging. Make sure to rest, hydrate, and make sure to stay away from the hair of the dog. 
These are just a few tips to help you recover or prevent a hangover from happening when you're out for a night of drinking. These cures might not help with your broken heart, but they will ease the hangover symptoms, at least. As with the hangover, time will heal the broken heart as well.