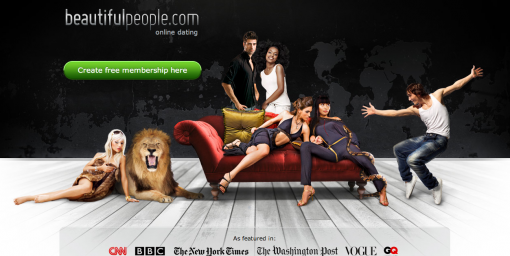 If Anonymous and LulzSec were to hit targets such as BeautifulPeople.com, then perhaps they would bring about more lulz. The social network for the good looking has been hit with a virus called "Shrek", which allowed applicants to pass through the screening process more easily. Indeed, it seemed to approve people who normally would not have passed the site's requirements.
If you have not heard of this site yet, it is an online dating site that only allows – as the name says – beautiful people. And how do they determine who is beautiful? Who is to say what's beautiful and what's not? That's where their "strict" rating system comes into play, where the voices of the members are heard. In short, existing users vote on whether or not an applicant is beautiful enough to be part of the site. In other words, it is nothing but an extension of social cliques you find in high school, college, or wherever.
Still, the site has not been unsuccessful. To date, they have over 700,000 members from all over the world. This number suddenly swelled by the tens of thousands recently, which made the management suspicious. (I wonder why – isn't it possible that there are tens of thousands beautiful people wanting to be part of their site?) In any case, they discovered that there was something wrong – the virus.
As if the original premise is not already borderline ridiculous as it is, the management decided to inform the "incorrectly accepted" people that they cannot retain their membership status. As managing director Greg Hodge says, "We have sincere regret for the unfortunate people who were wrongly admitted to the site and who believed, albeit for a short while, that they were beautiful. It must be a bitter pill to swallow, but better to have had a slice of heaven then never to have tasted it at all."