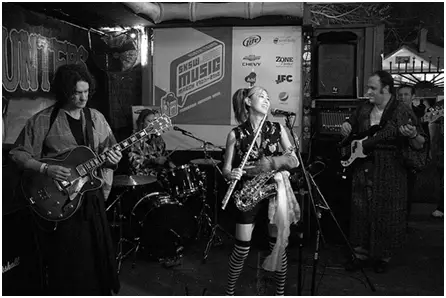 Do you have the music in you? You can have the music in the palm of your hand as well with smartphone apps that help you stay in the know about the activities of your favorite bands and help you discover new artists that are playing in your area. The following are some of the helpful band apps.
As the name suggests, BandsIntown is the go-to app for live music discoveries within your area. Notifications make it easy to stay updated, and there is an extensive listing of all concerts in all cities.
If that isn't enough of a musical explosion, the app also offers concert recommendations, allows you to browse a band's tour dates, and uses information from syncing your iTunes, Pandora, Spotify and Last.fm playlist to generate a list of your favorite artists to track. Reviewers of the app seem to agree that the BandsIntown app is very useful and a must-have for live music lovers.
Along with being available on iOS and Android, BandsInTown also has a web platform where you need to log in with a Facebook account.
It is exciting too to know that your favorite artists are directly in on the BandsInTown action too, as there is a special artist-focused BandsIntown app where artists can add tour date information for their fans to see. Artists such as Shakira, Coldplay, Kenny Chesney and Skrillex use BandsInTown.
SongKick, available via the web, iOS, Android and Spotify, is another platform in which music lovers can find concerts of their favorite artists. A nifty feature of the app is its scanning feature, which takes music from your library to know which artists to track to create your own personal calendar of concert events.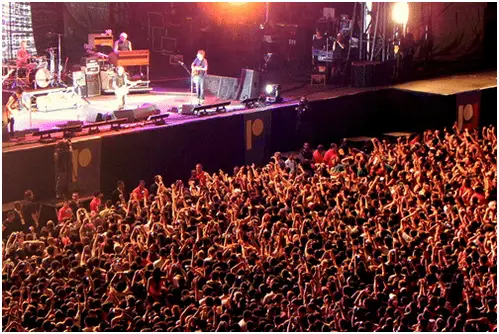 SuperGlued
Need a place to record and discuss the awesomeness of a particular show? SuperGlued lets you post photos before and after a show and see other membersí posts while at the show too. Interested in seeing photos from a different show that you didnít attend? You can see the moments captured by other fans from other concerns as well.
The site also announces contests for a chance to win tickets to various concerts. With an eclectic blend of musical information, you can read the latest music news and concert reviews, and watch interviews of various artists on SuperGlued, which is available on iOS, Android, and on the web.
ThrillCall works with venues to get your the best deal at the last-minute on a show, making it a great app if you are on a budget or are spontaneously looking for an adventure. You can buy your concert tickets directly through the app, which is available for iOS and Android. You can also keep in the know about the latest in the music industry and stay on top of popular trends, such as Most popular artist tour dates 2013. Tonight's Music, Exclusive and Profile categories make the app easy to navigate.
Arena.com is one of many music streaming sites, but it has many factors that set it apart, particularly the fact that it is dedicated to supporting lesser-known and up-and-coming artists. Not only does it offer regular updates with music news and stories to keep you in-the-know with your favorite band, but it also offers the greatest payout to artists anywhere on the web.
Whereas Pandora and Spotify offer percentages of pennies per play, Arena offers at least $.21 for each play, and allows you to directly purchase music with 100% of the proceeds going directly to the artist. Not only do you get to keep up with your favorite musicians, but you get to support them, too.
When you just can't get enough of seeing your favorite artist live, finding and attending shows has never been more fun and convenient when you have the capabilities to do so in the palm of your hand – your musical experiences have been made even sweeter with these apps.
Marcela De Vivo is a freelance writer, music enthusiast and mother of three in the Los Angeles area. She loves listening to music wherever she goes and stays up to date with all of her favorite musicians with these apps. Follow her on Pinterest today!