How good are you at Super Street Fighter IV? How about Super Smash Bros. Melee? Some of you may be pretty proud of what you can do, but after watching this video, I am willing to bet that you will have a different perspective.
This guy, Broly Legs is one of the best players of the two games I mentioned above. His real name is Mike Begum, and he has a condition called arthrogryposis. Also called Arthrogryposis Multiplex Congenita, the condition places a lot of limitations on the person who has it. Basically, the person will have limited use of his limbs due to the shortening of the muscles in the joints. It is also characterized by muscle weakness and fibrosis.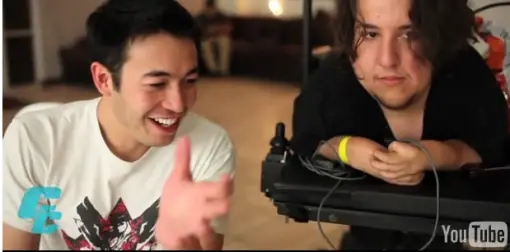 Broly cannot use his legs and hands. Well, he can use his left hand a little bit, but that's not what he uses when he plays Street Fighter or Smash Bros. So what does he use? Believe it or not, he manipulates the controller using his mouth and cheeks! And this guy isn't all talk, mind you. He says he thinks he is pretty good, and he can actually back that up with some action. A lot of action.
In this video, Broly shows just how he can kick the butt of people who have the use of both hands. And yes, you can see how he uses cheek, mouth, and tongue in a way that will put many a gamer to shame.
His words of inspiration: find what you can do and just keep at it. The next time you feel like saying "FML", think of Broly.