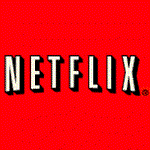 Davis Freeberg just wanted to upgrade to a bigger monitor to edit his HD home videos. Little did he know that upon upgrading to a 22″ Samsung LCD, he would also inexplicably invoke the wrath of Netflix's streaming video DRM. When he attempted to view a streaming film, he received an error message asking him to "reset" his DRM. He found the reset utility at a Netflix help page, but then hesitated when the utility presented him with an ominous warning:
This program will reset the Microsoft DRM (Digital Rights Management) store on your computer.

This will potentially remove the playback licenses from your computer, including those from companies other than Netflix or Microsoft. You may later need to re-enter passwords or contact services from which your purchased digital content to restore those licenses…
It is this sort of insanity that keeps DRM from ever becoming a palatable option among the digital media literate. Freeberg sums up everything wrong with this situation fairly well:
When you do a DRM reset, it's not your pirated files that get revoked, it's the ones that you already paid for that are at risk. I'm not allowed to watch low res Netflix files, even though I have the capability to download high def torrents? How does this even make sense? It's as if the studios want their digital strategies to fail.
We can only hope that situations like this force Hollywood, and other content providers, to wake up and realize the plain fact that most of us know already: Strict DRM only hurts honest customers, and it does nothing to prevent piracy. In their frenzy to lock down all of their digital content, they have completely lost sight of the fact that they are treating their customers like criminals. By making the legal means of acquiring content either too convoluted or unpalatable, it should come as no surprise that some consumers find it easier just to pirate what they need.
As the music industry is slowly beginning to take note, the best DRM is no DRM. Hollywood needs to wake up and recognize this plain truth. After all, how exactly did Netflix expect Freeberg to copy the streaming film? Is that really an easier process than simply ripping the DVD to xvid? And how does simply getting a higher-resolution monitor justify the DRM freak out? Wouldn't he have also been able to "copy" the streaming video with a lower resolution monitor?
In the end it seems Netflix's DRM certainly accomplished its job of not letting Freeberg copy the film. Unfortunately, it did its job a little too well leaving him with no content at all. Somehow, I find this to be a fitting metaphor for the many ills of DRM.