Apps for smartphones come and go and oftentimes, people are easily tempted to subscribe to many of them. Unknowingly, they end up spending so much on these applications that they're not even using regularly.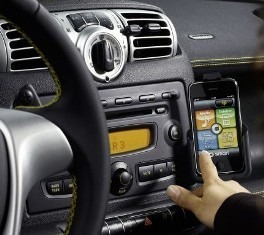 The low price of these apps or the absence of it is what normally attracts people to buy them instantly without much thought. But when this buying habit happens frequently, the cost can get high.
Fortunately, there are very useful and free car apps ideal for iPhone users. They provide useful information and help people save money moving forward.
Free Apps

Gas Buddy – This is a free and crowd-sourced app that helps users locate gas stations in your area that offer the cheapest prices. The information used here is based on data submitted by users on a regular basis. The app does its job via the GPS when it gets information on the user's zip code after which it shows a list of gas prices in the surrounding area. [Read more…] about Useful and Cost-free Car Apps for iPhone Users