Remember Ocean's 11, where Danny Ocean pulled off an elaborate, overly complicated heist on one of the most secure vaults in Vegas? Maybe we've seen too many action flicks, but a robotically controlled storage facility with biometric recognition and retinal scanning seems like the perfect opportunity to try this out in real life.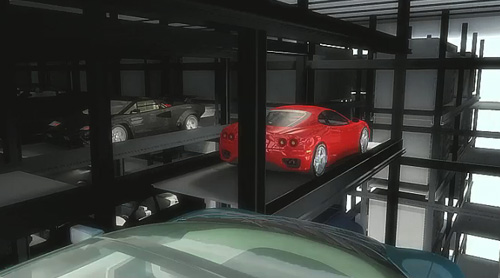 RoboVault, which claims to be "the first storage facility of its kind in the world," is a fully automated robotic container retrieval system that stores valuables ranging in size from automobiles to artwork.
The South Florida facility is currently under development by storage facility developer Marvin Chaney who has developed self-storage facilities for more than 25 years. The robotic retrieval system is being developed by Westfalia Systems.
So what makes the facility bulletproof? Check a few specs:
The exterior is designed to withstand Category 5 hurricanes with winds up to 200 mph.
Solid concrete roof, solid concrete, steel reinforced tilt-up wall panel exterior, double pane hurricane impact glass
Retinal scanning, heartbeat detection, biometric recognition, and 24/7 monitoring
Private entrance for clients to drive into the building and access the safe deposit box through anther privately monitored interior entrance
Emergency back-up generator for 100% back-up of electrical base building safety and HVAC for "business as usual" environment up to ten days after loss of local service
Provides a strict climate controlled environment meeting wine industry standards of temperature and humidity that allows the collector to incrementally expand their personal cellar capacity.
Here is a video with animated renderings of what the facility will look like in action.