If you consider yourself a self-respecting Star Wars geek, then that title applies to you. It is no secret that I am not the biggest Star Wars fan out there, but I do recognize a cool thing when it stares me in the face; and what can be a cooler baby shower gift than a book that will forever shape an infant's perception of what the letters of the English alphabet stand for?
A is for Ackbar is the masterpiece created by Brandon Peat, with lots of inspiration from his wife Emma. As the story goes, the idea came up when Emma was pregnant with their first child, Tycho. In the quest to decorate the nursery without having to paint the walls (yeah, renting can be a biatch sometimes), they stumbled upon the idea of creating "alphabet posters", and being the nerds (his words, not mine) they are, Star Wars had to be the theme. Taking things one step further, the couple decided to collect the illustrations and put them together to create a baby book.
Here's a glimpse of the artwork.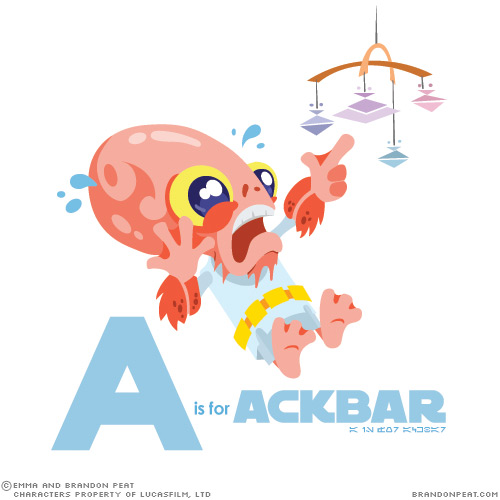 Non-Star Wars fan that I am, I had to look up Ackbar. Thank you, Wikipedia, for enlightening me.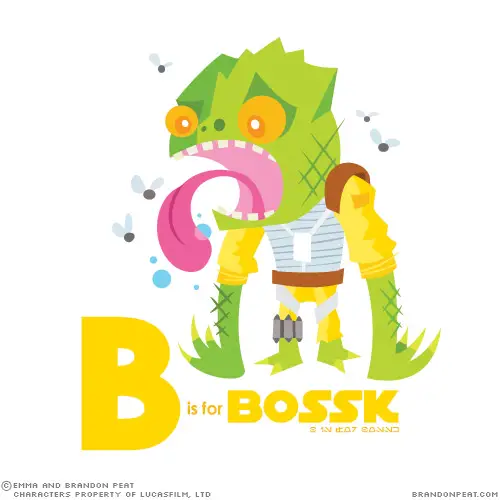 Bossk apparently means "devours his prey" – not exactly baby-friendly, but hey, we have to start them young, don't we?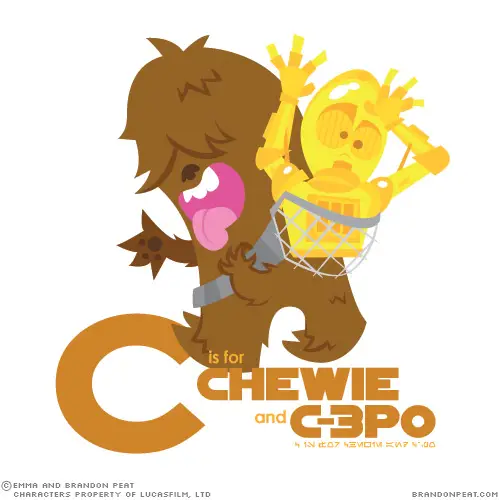 Yes, even I knew that C would represent Chewie and C-3PO!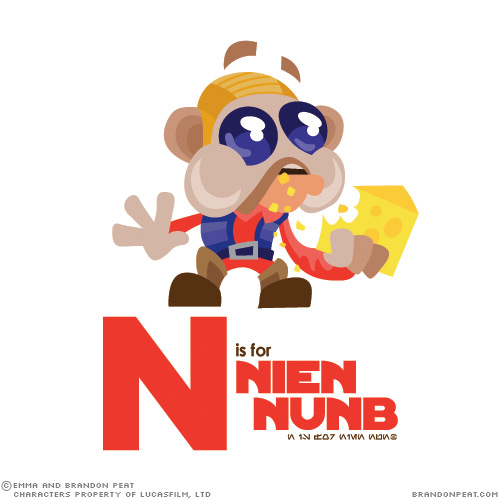 The narcissistic side of me would not shut up – I had to look at the letter N and share it with you all. Who the heck is Nien Nunb? Wiki says he is a smuggler…nice!
Now, how to get your hands on the book? I think they were giving copies to individuals who donated at least $15 to Tycho's college fund, but the site now says that the drive has been closed. Here's a ray of hope for us latecomers in the game: "If you missed out, bookmark this page, and check back in a month or two. We hope to find a new way to disseminate this collection to the masses!"
Brandon and Emma Peat: any chance copies will be out by January/February 2011? 😀