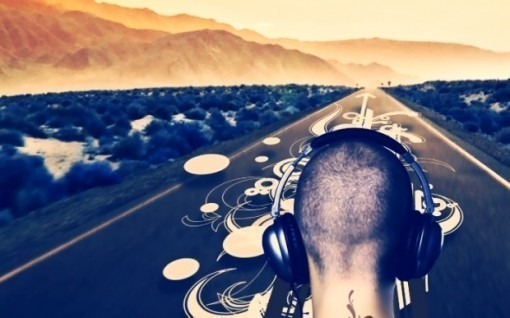 As a musician, one of the most important things you can do to self-promote is maintain a personal blog that incorporates audio clips of your music. But it's important to do it in such a way that it doesn't annoy users: all your plug-ins should promote a positive experience. How do you strike that balance?
WordPress offers seven key plugins that are perfect for musicians. It's arguably the most professional and user-friendly blog option on the market: WordPress looks like a "real" website, and it's so easy to use that even Luddites can be successful with it.
Here are the best WordPress plugins for promoting your music on your blog.
This one isn't necessarily intended for musicians, but it does help bloggers keep in contact with readers without annoying them. After a predetermined length of time, an automated thank-you email goes to anyone who commented on your blog. This reminds people to return to your site, since most of us are fickle and quickly forget about the great music blog we stumbled on weeks ago. You can customize the note to reflect your personality.
Do your fans dig your blog? It's easy to set up Digg Digg on your site, which lets users quickly share their favorite posts. If your band is about to do a charity show or go on its first tour, let your fans know so they can share that information on Facebook and Twitter. Digg Digg makes it simple, and you can customize the plug-in.
This simple plug-in let you instantly pick a mobile theme, which is basically responsive design gone wild. Whether a person is using the newest Blackberry or an iPad, the blog will display perfectly and you stay in control. Most people have been to a site that didn't utilize responsive design and it was a mess on a mobile device. This plug-in fixes that issue.
This plug-in makes the comment section of blog much more responsive. Subscribing, managing fees, email replies, and comment management are all more effective and streamlined with this plug-in. The biggest reason musicians use it, however, is that it "plugs in" to the big sites like Mashable, creating an engaged community.
Once a musician has been blogging for awhile, she or he will probably notice that some posts are more popular than others. With this plug-in, the blogger can define what's considered "successful" and have titles of those posts appear on a sidebar with links. It highlights successful posts, drawing in more readers (as well as making it a breeze for you to know what people like reading the most). Consider it free advertising.
This plug-in's title is a mouthful, but it helps with click-through rates. Related posts are automatically compiled and they appear at the end of the blog. Musicians can customize how results are tallied, assign different weights, and play with other personalization features so only the most closely related ones are featured.
Sometimes even WordPress can have bugs, and if readers encounter a bad URL they may wander go elsewhere. With this plug-in, even if potential fans type the wrong URL to get to your blog, they'll still reach their intended destination. The plug-in makes educated guesses about what the right URL should be and re-directs.
Need some examples of killer websites that have properly used plug-ins? Some musicians have got it down a little better than others, for example, The Grooves of Houston. However, any musician should be able to implement plug-ins for a more user-friendly experience.