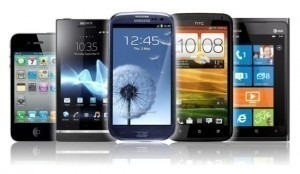 According to surveys done by research firms in 2014, 90 % of Americans own a cell phone, 85 % say it's a central part of their daily lives and 50 % use it to download apps. Apps are so useful that they have made themselves a "can't do without" software for communication, information seeking and a host of other services. The downside is, with apps being made at a dizzying pace, we have suffered from app overload leading to confusion over what to install and uninstall.
As a general guide, here are apps you ought to have on your mobiles. This is just the tip of the iceberg and more apps are being developed as this piece is written. It goes without saying though that people have different lifestyles, thus need different apps for specific purposes.
WhatsApp
An IM app for your smartphone is not redundancy, not when it's packed with features like integrated mapping, group chats of up to 50 people, send and receive images, video and audio messages, and status settings. New features will include voice calling and disabling of "read receipts" if you don't want a sender to know you've read their message. Better yet, you don't pay for SMS. WhatsApp has a free trial for one year after which you pay $0.99 per year.
Avast Mobile Security
A free security app for Android users, Avast Mobile Security protects your phone against malware, spyware, including Wi-Fi based threats, phishing and theft or loss. It scans for and removes viruses, manages apps and has firewall protection. You can locate your lost or stolen device through its web-based phone locator; it also has remote lock and memory wipe features for data protection in case of theft.
Dropbox
This mobile cloud storage app for this file sharing and syncing is essential especially if you already have Dropbox on your PC. Documents, spreadsheets, music, videos – you can access and share all these with Dropbox on your mobile. It's free but paid subscriptions are also available.
Foursquare
Available for iOS and Android devices in August 2014, this local search mobile app lets the user search for establishments within the area they are currently located. Restaurants, bars and other shops and places are shown and it also has a search feature for remote sites. Based on the time of day, the app shows recommendations from other users, such as where to have breakfast or dinner.
Snapseed
Snapseed is a photo-editing app for Windows, iPhone and Android phones. It has seven filters aside from the basic image enhancing, sizing, rotating and cropping. These include photo frames, textures, lighting effects and grunge. Compared to Instagram, it is more advanced and is better suited for creative editing.
Uber
Uber is a mobile transportation app that connects people looking for a ride to vehicles and their drivers. The app selects a location, the customer requests for a type of car and Uber will send the soonest available car. The customer can track the vehicle's location and payment is charged to the customer's credit card. Uber is in 53 countries and over 200 cities.
Image source:
Jason Howie. "Shopping with iPhone." Photo. 23 Mar 2013. www.flickr.com 04 Feb 2015