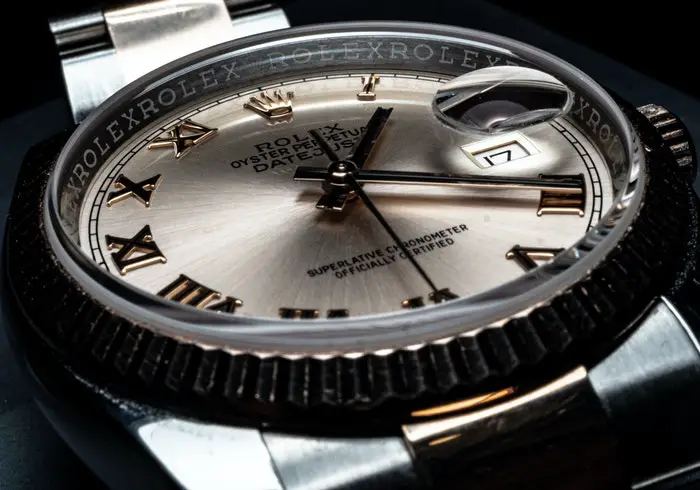 If ladies have designer bags, diamond-studded jewelry, and designer stilettoes, gentlemen, on the other hand, will and always have watches. Watches are a man's investment and would speak a lot about his taste and overall character.
Here are the 6 Best Men's Watches for 2021.
Rolex
Many of you must have gone inside its boutiques found anywhere around the world or you might have randomly caught yourself browsing the internet to look for a used Rolex for sale, a Rolex will always be a watch that many aspire for. Rich in history and following, Rolex watches have carved their path towards eternity. From the timeless Datejust, the ever-sporty Submariner to the sought-after Daytona; these Rolex' have one thing in common; and that they are here to stay.
Seiko
A classic brand known for its affordability and quality, Seiko watches have been a constant rotation for watch aficionados as they embody rich Japanese history and technology. Seikos are also known to release country-specific watches that drive every watch guy wanting to own one. Apart from this, Seiko watches are known to age well, enough to hand them down to your grandchildren. They can also be your everyday watch to mix and match your outfit for the day and will not hurt your pocket in case something goes wrong.
Panerai
Like the Rolex, Panerais are very well accepted in the premium luxury watch segment and are known for their contemporary and oversized designs. They feature a square-like shape with guarded large crowns. They were first designed for maritime use and eventually made available for the public to purchase.
Omega
This brand has been a staple in the watch scene and is a watch for keeps – known to be meticulously crafted and designed. Omega watches have been made more popular because of celebrity endorsements. They even built a limited edition watch specific to the film James Bond: Spectre, making Omega a popular choice for anyone who appreciates beauty, precision, and quality.
Audemars Piguet
A highly respected watch manufacturer, they are best known for their classic Royal Oak timepieces – one of the most regarded designs in the watch industry. Considered to be part of The Holy Trinity of watches, Audemars Piguet is one that holds its value due to the limited number of pieces created. So, yes, they will hold their value in case you want to resell them for a better piece in the future.
Patek Philippe
Focused on the epitome of luxury, Patek Philippe is focused on intricate dress watches. With less than 70,000 watches produced each year, you can just imagine how many valued customers are waiting to get their hands in this elegant piece. If you happen to own one, then you can say, "I've definitely made it."
When choosing your next watch purchase, take into consideration the history, quality, and build of the watch you are eyeing. Be wary of fake watches as you do not want your hard-earned money to go to waste – might as well purchase these watches from reputable shops to avoid being ripped off. Do not forget to ask for a warranty card as well as a receipt to ensure that your watch will be allowed to undergo its usual servicing. A little bit of watch fitting is alright, so you know the actual fit as well and for you to get the actual feel of it when it gets locked in your wrist and if budget permits, go for the watch that you know will be the next family heirloom.