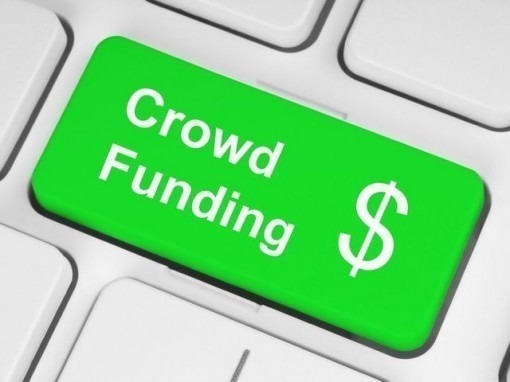 Are you feeling particularly generous as Christmas draws ever closer? I know I am, but that doesn't mean that I don't get to indulge my own interests as well. When it comes to the point, I enjoy looking at Kickstarter projects. I don't have a lot in terms of disposal income, so I do pick those I back. Plus, there are ways to buy Kickstarter products these days if you miss out on initial backing.
If you like quirky and cutting edge like me, and you have some money to spare right now, then you'll also enjoy these slightly unusual Kickstarter projects that still need backing.
How does a 4 joystick, 26 button, gamepad controller, keyboard controller, mouse controller, 96 channel LED driver USB composite device sound to you? It's designed for interfacing to controls in a home arcade system. That's what the Howler Arcade Controller is all about. Aren't you geeking out now? Learn more about the project by watching the video below.

Oh, and if you want in, back it now as there are only 3 days left to go – and they already have reached their goal!
I am a sucker for devices and setups that will enhance my listening/viewing experience at home, and I think that this project has a lot of potential. The idea is simple; the implications wondrous: "From Every Phone, To All Speakers, For Everyone. Free Your Music."
Here's how it works.

There are still 15 days left before the deadline, but the project has already reached more than double its goal.
Feel the sound. That's what Woojer wants to happen. And for anyone who enjoys listening to music, watching movies, and playing games, this device is going to be so appealing. Woojer is a teeny weeny woofer, which is silent and wearable, but literally allows you to feel the sound. And lest you think it's all for fun, there are also practical applications for people who are hard of hearing or deaf.
Of the Kickstarter projects in this post, this is one you really have to jump up and back NOW. Why? There's only about a day left before funding ends (FYI: the goal has been met already.)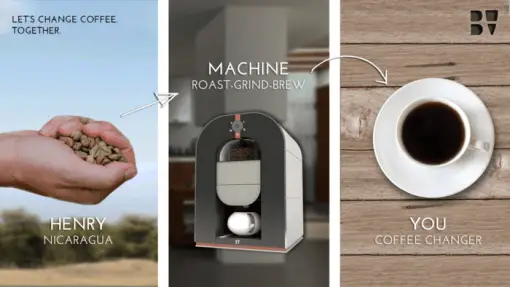 If there is one thing I enjoy more than music, it might be coffee. (Maybe not, but they're pretty close.) At any given time, you'll find several bags of coffee – grounds and beans – in the pantry. We just CANNOT run out of coffee.
Now, if you feel the same way, you'll probably be just as excited about Roast-Grind-Brew, a device that enables you to roast, grind, and brew your own coffee right at home!
Take that, all you big coffee joints who loudly proclaim you are for fair trade!
Oh, this project has got 3 days to go before the deadline.
I was not sure if I should include this project simply because I am afraid the Neptune Pine might turn out to be just another smartwatch. After all, I was really excited about the Pebble, and the one I have has not really been used. Then again, Neptune Pine makes use of a microSIM card. That alone opens up a world of potential, turning the "dream" of a REAL smartwatch into (possibly) reality. With 16 days to go, the project has raised almost half a million Canadian dollars – almost 5 times its original goal. Man, oh man, is this the smartwatch that will meet our expectations?