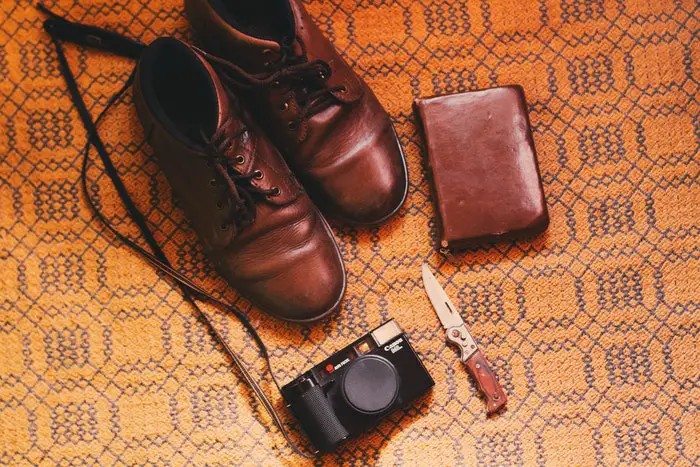 First day at work? Or perhaps, you just want to buy a pair of smart shoes to feel and look good daily? The hunt for the perfect pair can be confusing as smart shoe designs have gone a long way. From classic loafers to men's designer boots – the list goes on and on. But a lot of you may be asking, what are smart shoes worth buying and keeping in your rotation? Look no further as we are here to help you in narrowing down your choices.
1. Oxfords
This smart shoe design is a crowd favorite. Its timeless looks can go along with a smart casual get-up, a coat and tie, and many more. The versatility of its design will help you achieve a classic and dashing look at any given event. This may make you wonder; can I make this my go-to shoe for everyday work? The answer is a simple and convincing, yes.
2. Loafers
There are 2 types of loafers that you may choose from. Leather loafers help you achieve a smarter look compared to their counterpart, suede loafers. Yes, leather loafers can be worn with a full suit (just make sure that your suit is tailored fit to be able to pull off that look.) Suede loafers, on the other hand, are more casual which can be worn during summer. Nonetheless, you must keep a pair or two of this design to be ready to be slipped on for any occasion.
3. Brogues
We're pretty sure that you've come across the saying "looks can be deceiving". Now, please don't confuse yourself with Oxfords and Brogues as these two smart shoe designs are completely different due to the lacing design of each shoe. To simplify, oxfords have a completely closed lacing system while Brogues have punched holes in it. Regardless of what die-hard shoe fanatics say, they both fall on the same page as smart shoes which can be worn in any gathering.
4. Monk Strap Shoes
Old but gold. Monk Strap shoes have DNA's that can be found during the BC times but have made their way back to us. Coming in a smarter and with a more comfortable design, this smart shoe is a must-have in every gentleman's rotation. For first-timers, the design of this shoe replaces the traditional laces with a strap that wraparounds the upper half portion of the shoe and a buckle or 2. Monk Strap Shoes come in leather or suede, so choose wisely.
5. Chukka Boot
A simple yet sharp-styled footwear, Chukka Boots are comfortable shoes that provide an easy yet stylish look. They usually come with minimal lacing that gives a more relaxed fit, making it a possible daily beater. From semi-formal to business casual dress codes, the Chukka Boot can be worn for every and occasion. Do note that they also come in either leather or suede – the choice is yours.
While we have provided you a list of 5 smart shoes worth buying, please take into consideration the quality and comfort that each pair will provide you. You may purchase a men's designer boot worth a couple of hundreds to thousands but might end up making your feet numb while wearing it or opt to go with an unbranded one or cheaper one and make your feet feel like a King because of how they fit perfectly in them. Either way, make sure to watch or read about product reviews before proceeding to the store and trying them on because these shoes will speak about your fashion taste and a lot more.