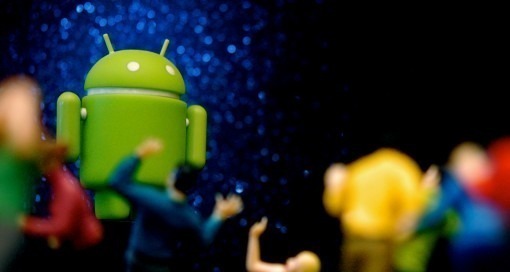 Someday, future historians will write about this age of technological explosion and when they do it will probably include a sentence like this "Somewhere around the year 2012 mankind decided that they absolutely had to access every piece of work and personal data wherever they went."
If you're someone who needs to have access to every file, document, photo or other media with you at all times then cloud based storage will deliver the experience you're looking for.
Cloud storage is a way to literally store your files in an internet connected computer which can be accessed from any one of your devices at any time. Since the Android operating system is the most popular mobile platform on the planet cloud storage providers have developed a number of awesome apps that allow you to access and share large amounts of data, anytime and anywhere.
In fact, cloud storage for android is so popular that a quick look at the Google Play store for Android will bring up a dizzying array of cloud based storage choices. If you're looking for the top choices in cloud based storage for Android the following is a list of the top five cloud storage apps that you can have right now.
Dropbox
Dropbox was the first real cloud storage solution that was widely adopted. They offer a fairly paltry 2GB of storage for free with fee based options starting at $9.99 for 100 GB. The service itself if flawless and highly functional. Since they've been at it for a while they've listened to their customers and designed an intuitive easy to use interface that is able to effortlessly store, stream and share your digital goods whenever you feel like it.
Box
The success of Dropbox inspired the clone service simply called Box. Box offers a 10-GB of free storage for personal accounts along with the standard services of organizing, sharing and streaming. The downside of the app is that it doesn't automatically sync your files across all of your devices. So you'll have to do a bit of content management on your own if you choose the free personal account. For corporate accounts, which seem to the primary clients for the Box service, there is a long list of customizations and options available.
Google Drive
Not to be left out of the cloud storage races Google's own Google drive is an amazing cloud storage service. Google built it to seamlessly integrate with the Android platform and it does everything anyone could possibly ask it do to along with giving free users up to 20 GB of storage that syncs across all of your devices. Users can edit documents in the cloud, invite others to participate in the editing, while displaying real time updates.
Microsoft Sky Drive
Not to be outdone by the competition Microsoft Sky Drive does everything that Google Drive does but doesn't do it nearly as well as Google or with the same cool feeling that Google delivers. Sky Drive allows you to store everything, stream and share it but the interface isn't nearly as intuitive as Google Drive. Where Sky Drive truly excels is its full integration with the Microsoft Office suite of products. MS Office users can automatically save, edit and share their documents to Sky Drive from within any office program so if you're a heavy duty Windows / Office user you might want to seriously check out the Sky Drive service.
SugarSync
SugarSync is geared toward the average user and has a super simple, easy to use and set up system. You can share large files via a public link system that can easily be blasted to your social network, and you can even stream music while using other apps on your Android handset. SugarSync gives users 5GB of free cloud storage. If you're looking for a simple, consumer oriented, hassle free service then Sugar Sync hits the spot.
Idera provides comprehensive application and server management software, including SQL database performance tuning. Jacob Thompson writes independently on the latest software solutions.