It's looking like 2014 will be a great year for Android. The newest HTC One phone is scheduled to launch before the spring; according to PocketLint, the HTC One M8 model will include "a 2.3GHz Qualcomm Snapdragon 800 chipset, a 5-inch 1920 x 1080 pixel resolution display and Android 4.4 KitKat with Sense 6.0." Samsung will also be introducing a few new Galaxy phones, including the appropriately-named Samsung Galaxy Round, a curved phone designed to fit the contours of the hand.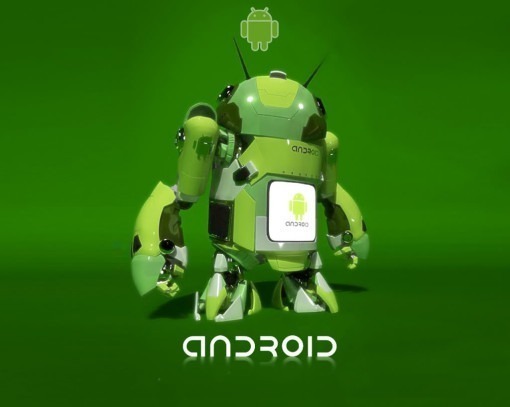 If you're planning to pick up one of these new Android smartphones, or simply to kit out the HTC or Samsung phone you already have, here are five of the top must-have Android accessories:
1. A fully-protective case
The basic plastic cases that they sell in racks at your mobile store don't cut it. If you seriously want to protect your smartphone, you need a case that can handle drops, dunks, and other mishaps. Otterbox makes some seriously hardcore cases, or you can take it a step further and invest in a LifeProof case, which fully covers your smartphone (including the screen) and renders your phone waterproof. If you're planning to take your phone out into the ocean, you can also buy it a LifeProof life jacket, so it won't accidentally sink to the bottom of the sea.
2. Security software
Non-iOS smart phone owners put their phone up against a lot of risks. Without Android security software, all it takes is the accidental download of a "fake app" from Google Play and suddenly your phone is full of viruses and spyware. Do your phone a favor and invest in some software. It'll protect you from any of the threats lurking in the still relatively unregulated Android app market.
3. A car mount
Don't take the risk of driving without your smartphone securely fastened in a car mount. If you're the type of person who must take calls while driving, a car mount is essential; taking your eyes off the road to grab a ringing phone is extremely dangerous, and many states have made it illegal to take calls without having your phone secured in a car mount.
However, not all car mounts are created equal. Yes, the majority of them will allow your phone to make and receive calls as well as function as your car's GPS system; some car mounts, such as the Sony XSP-N1BT Android Phone Mount Car Stereo, turn your Android phone into a fully-functioning touchscreen stereo unit.
4. A wireless charging kit
It's always good to have at least one way to charge your phone that doesn't involve an electrical outlet. There are many pocket-sized USB chargers available, and it's easy to keep one of those around in a laptop bag or purse, but if you want a really cool way to charge your phone, you're going to want to invest in a wireless charging kit. Simply put your phone on top of the charging pad, and watch it charge without the aid of cables or cords.
5. A smart watch
The new Sony SmartWatch syncs with Android to let you check your email and read texts without even taking your phone out of your pocket. Similar to the popular Pebble watch, the Sony SmartWatch displays the time until you get a new email, SMS, or calendar notification, at which point it switches its display from time to text, so you can read your emails simply with a tilt of the wrist. Don't want to be the person who is constantly pulling the phone out to check messages? Use a SmartWatch to subtly keep track of your new emails and messages without it being obvious that you are checking your phone.
These are only a few of the numerous Android accessories and tools, but they're five of the must-have Android options for the coming season. Don't have everything on the list? Time to start shopping.