Business interactions with customers are always going to change with new updates to communications technology. And if you're on the business end of that relationship, you can either resist it and try to make your old systems keep working by force, or you can slowly but surely adapt to new ways of doing things.
So, especially if you're from an older generation of workers at this point, consider new forms of the ways to stay in touch with business customers as a challenge with a legitimately positive financial results. Consider newcomers like MMS, business email, live broadcasts, automated newsletters, and face time, in both digital and physical forms.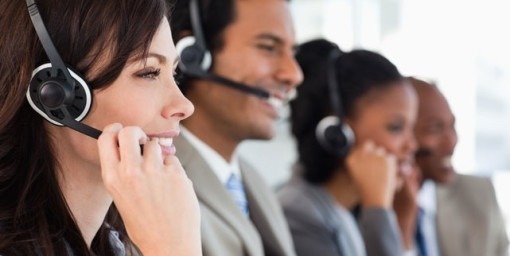 MMS
As the most modern options, but the one that is the least common at the point, is the use of MMS to connect with customers and clients. There are so many reasons to have this set up as a primary communication tool, it's very surprising that more companies haven't jumped on board. The ability to dynamically send packages of photos, audio clips, and video back and forth instantly is huge, but the infrastructure for doing this on a mass scale still doesn't seem to be in place.
Email Interactions
Using email to interact with clients is extremely common now, but there are still some timing and etiquette issues that create some problems. In addition, there are sometimes troubles with security, encryption, and spam filters that make seamless connection a bit more of a problem than it should be. Once the initial few emails and sent back and forth, generally everyone has the right tools on hand, however.
Live Broadcasts
Using services like Periscope have given a brand new way of connection to interested businesses. By live streaming events or even just updates about a company, potential clients can see what's going on in an unfiltered way, and that relationship will be seen as far more trustworthy than some of the other more modifiable platforms of communication that have been common in the past.
Newsletters
Newsletters are a tried-and-true way to communicate, but they can be updated to register with attention spans that have definitely been getting shorter in the last generation or so. Because information moves quicker and time is considered more precious, it's important to absorb that into your classical communication formats as well.
Face-To-Face Time, Digital and Physical
There's nothing quite like good old face to face time, but thanks to updates in technology, and even free services like Skype, now you can have the full effect of talking to someone with voice and visual expressions available on a screen. Take advantage of these possibilities, and your business will improve as a result!