Choosing the right tools from the start is a crucial step toward making your business succeed. With thousands of apps available, it's hard to figure out which ones are the best for your business. So I compiled the 39 best tools to get your business off the ground this year. The focus here is on premium, free and paid, tools that will speed up your workflow in 2019. I also gave extra points to ones that are easy to set up and start using immediately. But before you chose the right platform to build your website and business, you need to be standing (or sitting) on the right platform! People weren't designed to sit still for 8+ hours a day — it isn't good for you physically or mentally.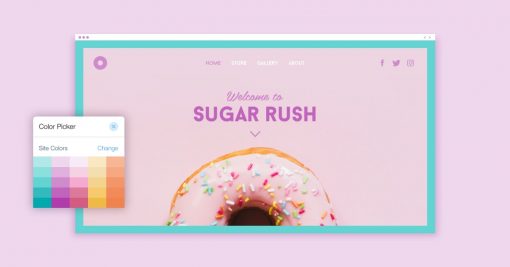 How can you launch an online store in 2019 without having any coding skills or previous experience? The answer is simple, with WIX. It's the easiest way to create a stunning website. This is by far the best website builder on the market and an all-in-one solution. You can use it also to build your own logo, buy a domain, create your online presence and grow your business with SEO, email marketing and much more. I have never seen such a complete website builder that is lightning fast and so enjoyable to use. They have invested a lot to put everything in one basket, amazing work made by their team.
You will find hundreds of gorgeous, fully functional, designed templates, a drag-and-drop builder, a friendly and intuitive interface and much more. Fully customizing a template takes minutes and you can do literally everything you need to make it your own.
I, for example, was looking to build a ceramic studio shop with WIX and I found the right template in seconds. WIX is covering all the projects by putting at our disposal hundreds of templates, well organized in over a dozen categories and having several filters.
If you're interested in building sites for clients, Wix makes it easy. With advanced design features and professional business solutions, you can create the websites your clients need. Once the sites are live, your clients can manage their entire brand or business online.
Build a new online store with WIX and focus on growing your business, this tool will do the rest.
EverSign – Free, Legally Binding Online Signatures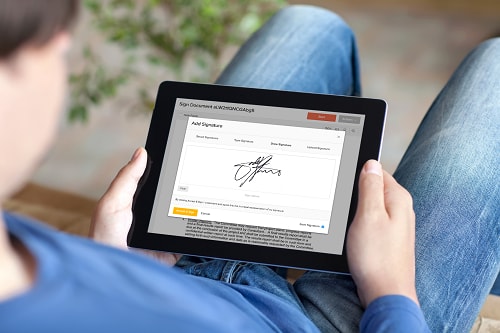 In the digital age, who has time for paper signatures? Maybe you're a small business looking to keep all your documents digitally, or a freelancer who's struggling with productivity. Whatever the case, electronic signatures are so much easier than keeping track of hard copies. Stop trying to keep track of everything by hand and let apps do the work instead. Meet eversign, the only service you need to manage all your signatures works excellent for any type of users: freelancers, small and medium companies, but also for huge corporations. Save time and work in a professional way.
It is a legally binding digital signature company that can be used at work or through a mobile application. It is ideal for many aspects of your business, including financial, HR, sales and legal. Also, it integrates with other applications you most likely already use, such as Dropbox, Google Drive, and more. Their API is one of the easiest APIs that we've had the privilege of using.
Go paperless in 2019 with eversign.
The Tailor Brands Logo Designer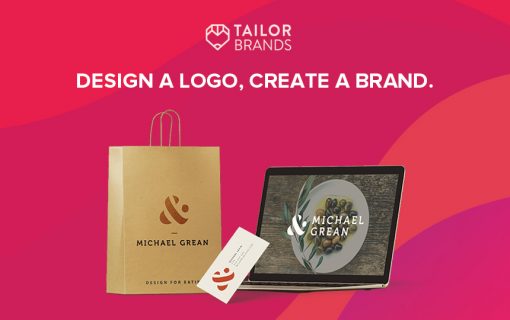 Like it did for every other industry in the last twenty years, technology is changing the way we brand. Tailor Brands, an AI-driven logo designer, is the perfect example of this; recently, the company has disrupted the logo design industry with its affordable branding solution for SMBs. Thanks to their innovative platform, anyone can now design their own logo without having to pay for a designer or spend excessive amounts of time. And, any Android users that are looking for a quick fix can take advantage of the logo maker app for Android, which allows you to create a logo right from your phone.
To make a logo with Tailor, all you have to do is tell the logo maker a little bit about your business and design preferences, and it'll design a logo based on what you like. However, the look and feel of your logo and brand is fully in your control; you can play with the typography, layout, icon orientation and color palette with Tailor's logo editor. Additionally, Tailor's branding basket comes with a number of tools that complement the logo you make, using AI to ensure that the look of all of your branding materials is consistent from start to finish!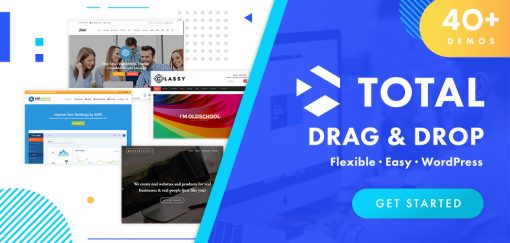 The Total WordPress theme is the perfect choice for your next project. This responsive and multipurpose theme is super flexible, making it perfect for any niche – whether you're creating a business directory, education site, restaurant page, agency portfolio or something else. Total's drag and drop frontend page builder make creating custom layouts easy. Just insert the page elements you want (like pricing tables, icon boxes, gallery sliders, WooCommerce products, recent news and more), then style them using the built-in customization options and drag and drop into place. It's that easy!
Landingi – Landing Page Builder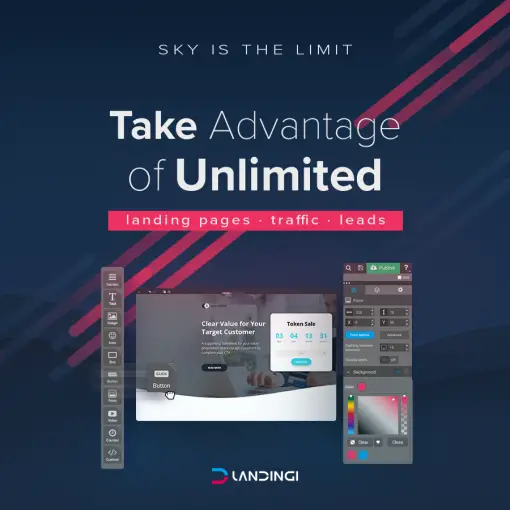 You know your landing pages are a crucial cog in the conversion funnel. Landingi is the best landing page builder on the market that you can use without programming skills. It has a drag-and-drop builder, lots of gorgeous templates that you can use (or you can start from scratch) and a friendly interface.
Create unlimited pages and get more leads with Landingi.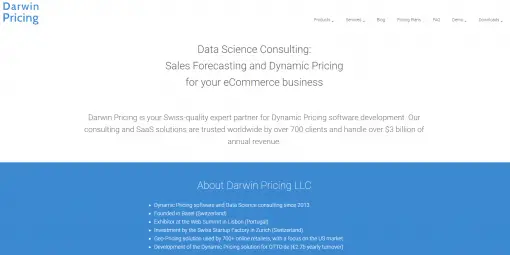 Darwin Pricing is an expert partner for dynamic pricing software development that is working with over 70 customers, small, medium and huge companies. For Otto Group, a company with an annual turnover of over $13 bn, they made huge improvements: sales volume increased with 51% and their net profits with 20%. Similar improvements can be done for you, start a discussion with Darwin.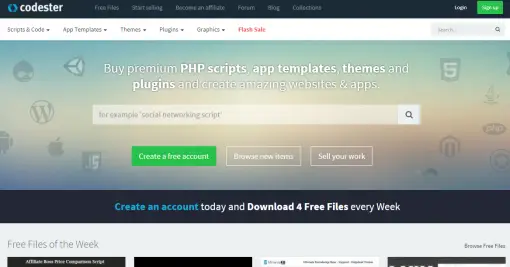 Codester is a huge marketplace where designers and developers can buy thousands of premium PHP scripts, app templates, themes, plugins, graphics and more. If you are looking to have an additional income, sell your items via Codester, they are not requesting exclusivity over your products.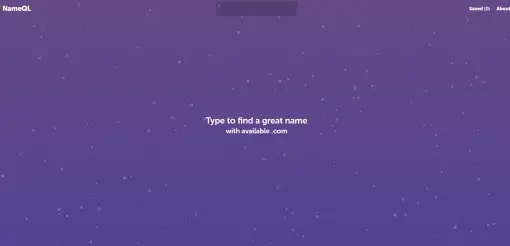 Thinking for a name for the new product or service that you are launching? Use Name QL to find it in a few seconds. You simply write down the base name and this online service will show you lots of variations, for free.

Scanning your website for broken and malicious links will take you forever if you do it manually. Dr. Link Checker can automatically do the scan for you and send a fully detailed report that will show which links should be repaired.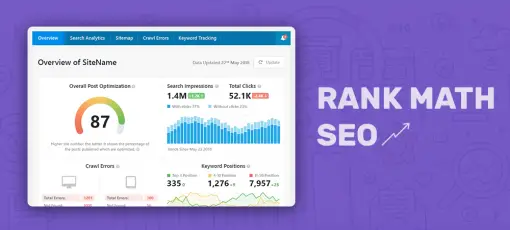 Looking for the best WordPress SEO plugin on the market? This newly launched WordPress SEO plugin
is loaded with tons of features and options, and most important is that it is super simple to install and
configure so it can help you optimize your website.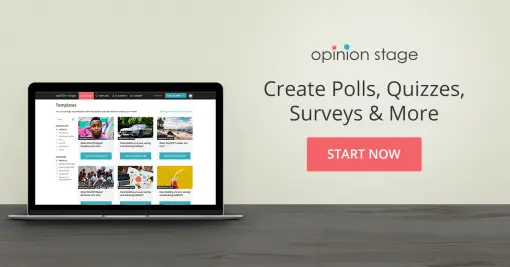 Opinion Stage is an interactive content creation service used by top brands, publishers, bloggers & agencies. Over 100,000 content creators have created polls, quizzes, surveys, slideshows, forms, lists and interactive articles using our easy and fast contact creation tools.
Opinion Stage content is used by customers to drive engagement, increase traffic, gather qualified leads, generate revenue & extract actionable insights.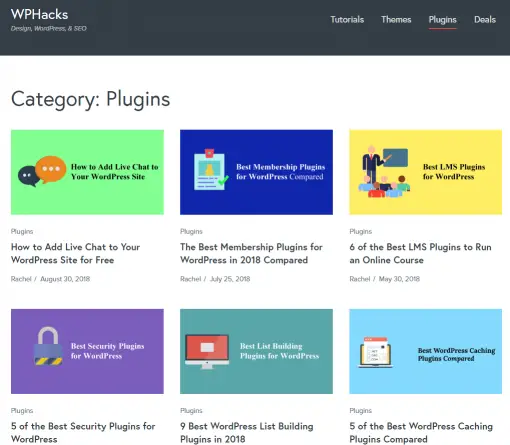 WP Hacks is a great WordPress resource website where you will find awesome tutorials, pixel-perfect themes that are simple to customize, plugins and excellent deals. Browse this website monthly, everything is being handpicked.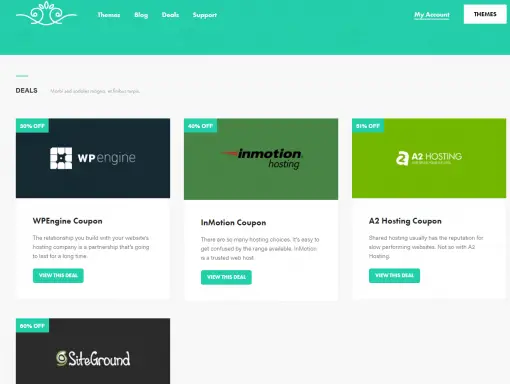 Meridian Themes is a popular WordPress theme developer which is focused on creating pixel-perfect, SEO friendly and fully responsive themes. Browse their collection and pick what you need, you will also find great deals on their website.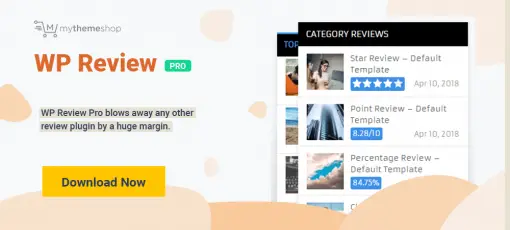 Reviewing products, services, places, and many others, is super simple with WP Review, a powerful WordPress review plugin that is loaded with tons of features and options, including a simple, friendly interface.
Grace – Creative Multipurpose Bootstrap Template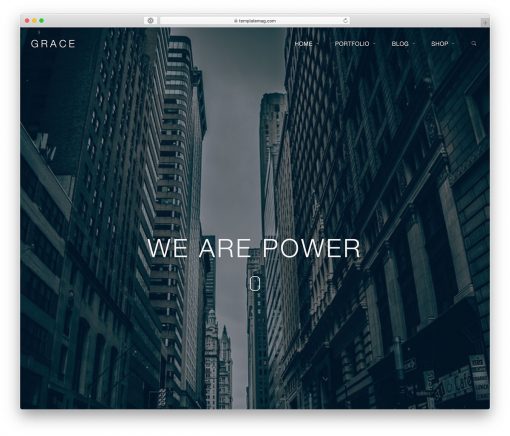 Grace is a powerful and creative multipurpose Bootstrap template which is coming with a fix or sided navigations variants, with single-page and multi-page layouts, and lots of features and options that are normally found on the most expensive themes.
Landing – Free OnePage Bootstrap 4 Template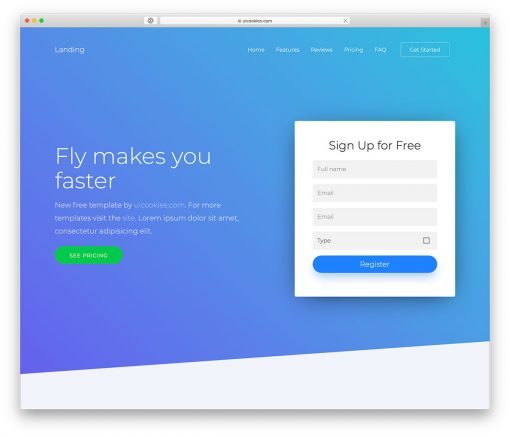 Landing is an excellent landing page template that you can use for any project you will have, being highly versatile and easy to customize. It is having a pixel-perfect design and it is free to use.
Use it to increase conversions up to 400%.
Photorealistic iPhone Xs PSD Mockup for Free
Displaying correctly your new work is as important as the work. Using this photorealistic iPhone XS free PSD Mockup, you can do it in seconds. All the files are there and are super simple to customize.
Download it for free.

NextGen Gallery is the most popular WordPress gallery plugin on the market, powering all the best websites worldwide. It is loaded with tons of features and functionalities, and if you want to make it even more powerful, use the PRO extensions.
The WordPress Photography Theme
Photocrati invested a lot and worked with photographers, so they can create the best photography themes on the market. Niche themes are much better than the general ones. Photocrati heavily optimized everything, so these themes will be lightning fast and a complete solution for photographers.
For $99 you will get the theme and the powerful NextGen Gallery plugin.

Tesla Themes is among the best 5 WordPress developers on the market, building themes with a clean, pixel-perfect design, and which are loaded with tons of features and options. Browse their portfolio and see their high-quality items.
Get 67 stunning WordPress themes for just $99.
Looking for an excellent WordPress event theme for your next project? ShowThemes built the best WordPress event themes on the market by closely working with event professionals. They invested a lot in creating these niche themes and the results are remarkable.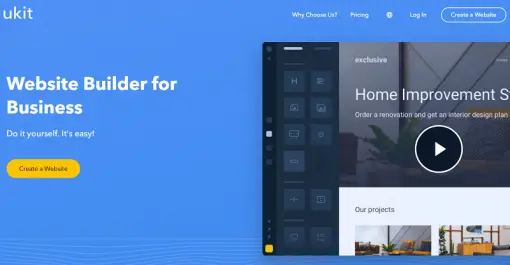 uKit is one of the best website building systems on the market so far. The service makes it surprisingly simple to build a high-quality site, portfolio or an online shop. To enable people to bring their unique ideas to life, uKit offers a generous selection of designer-made templates, promotion and eCommerce tools, SEO configurations, SSL, custom domains and more.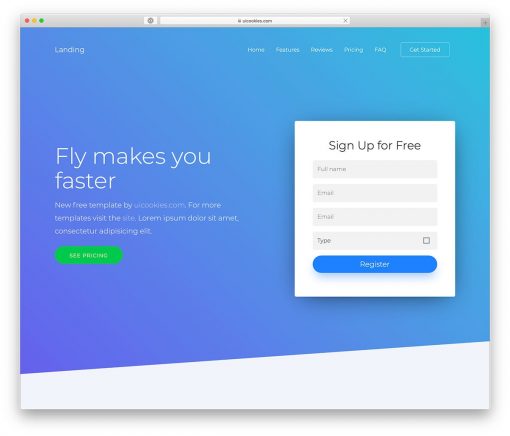 uLanding is for those who want to create a landing page fast and hassle-free. All the work is done in the visual mode, which makes the process as intuitive as possible. You don't need to dive into the debris of coding — just drag and drop items, change colors and formatting, add images, and set up Google Analytics for detailed statistics. Get discovered online today!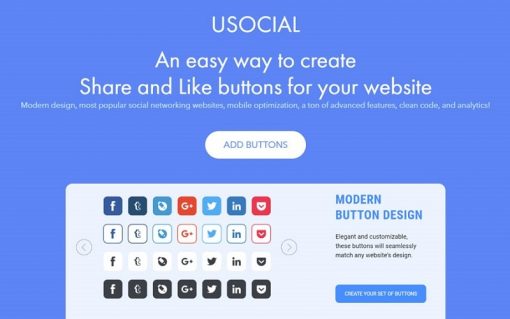 Looking for ways to drive traffic, build a quality base of followers and increase your site ranking? uSocial is your go-to solution. It offers a set of social media tools for websites and helps you encourage your visitors to engage in the easiest possible way. Their configurations ensure that your content looks beautiful on any device and social platform when liked and shared. Enjoy!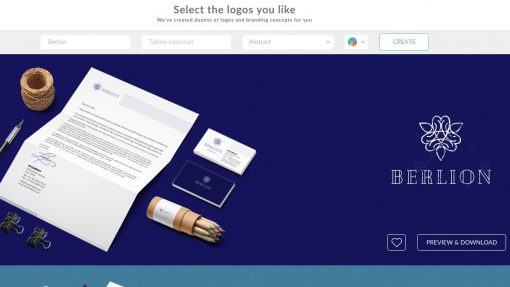 Logaster was used to create over 10 million beautiful logos, being one of the most popular solutions on the market. It is great to use whenever you need fast a great logo or brand identity, and you don't want to spend a fortune.
Try it.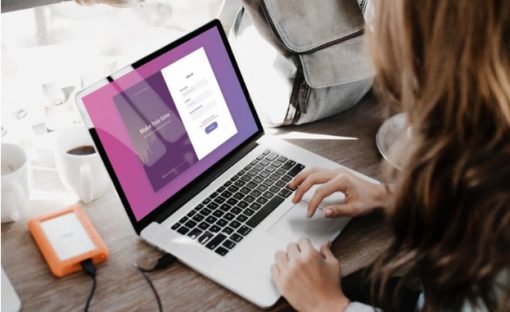 Stop chasing and losing time for getting content from your customers. Content Snare can do all of that for you. Digital agencies, web designers and different organizations have drastically improved their businesses and client relationships by using a professional solution like this.
The company is also dedicated to helping digital agencies grow through the accompanying podcast, Agency Highway.
Start your free 14-day trial today and see it in action.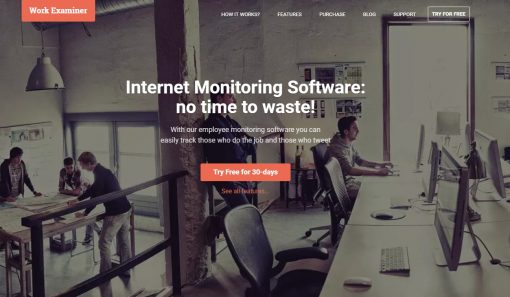 Work Examiner is an employee monitoring solution that helps track online activities and identify productive employees. It offers both recorded and online views through the stealth client that records and reports all user activities. The management gets a clearer and complete view of how employees are using the internet/PC and can block content that affects productivity.
MailMunch – Create Beautiful Landing Pages In Minutes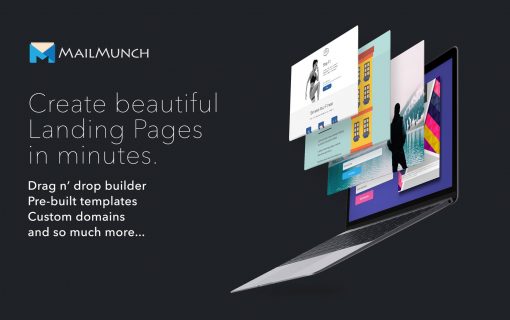 MailMunch is a powerful and popular landing page builder that you can use to create unlimited landing pages and squeeze pages. It is loaded with a drag-and-drop builder, beautiful pre-built templates and a friendly interface. Building highly converting landing pages within minutes is simple with MailMunch.
Improve conversions up to 400%.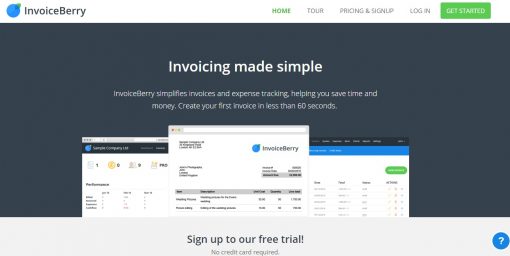 Invoice Berry is an excellent invoicing platform that you can use to create and send fully customized invoices in less than 60 seconds. It is a complete solution that will help you track expenses, manage customers, create fully detailed reports and much more. It works great and it is lightning fast.
Start a free trial with them.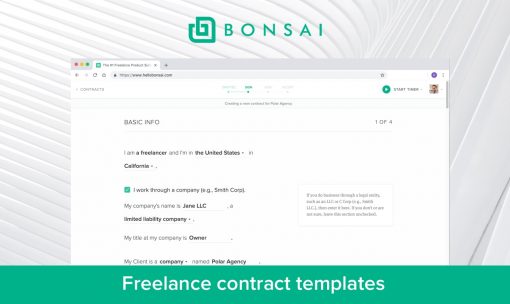 Empowering 100,000+ freelancers from all backgrounds. Bonsai supports every type of freelance work. They have built Bonsai to fit every workflow so everyone feels protected. Bonsai helps every freelancer put their work on autopilot.
Use it to create, sign online and store into the cloud contracts and invoices.
SuperbWebsiteBuilders.com is a niche website, which encompasses multiple reviews, comparisons, and ratings of the best website builders. The source also contains articles on web design that cover a broad spectrum of facts users are interested in when making their choice. The owner of the website – Howard Steele – considers it important to personally test each service to make the unbiased conclusion that will be of great help to readers.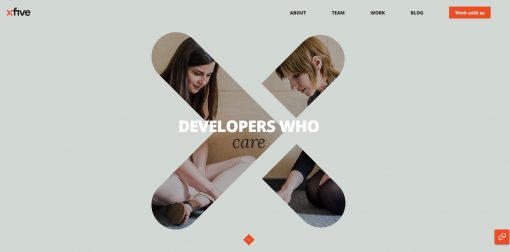 Xfive is a powerful web and mobile development company that can be hired as an extension of your existing team or can be hired to bring to life your ideas. These developers care to deliver remarkable results, you will be amazed when working with them.
actiTIME – Time Tracking & Scope Management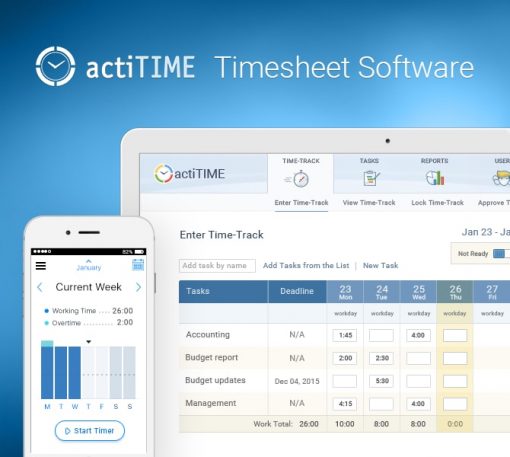 actiTIME is a time tracker that adapts to your workflow. It is loaded with tons of features and options, a lot of which can be customized. Track billable time, manage project scope and run insightful reports in one tool.
Sing up for a free 30-day trial of actiTIME.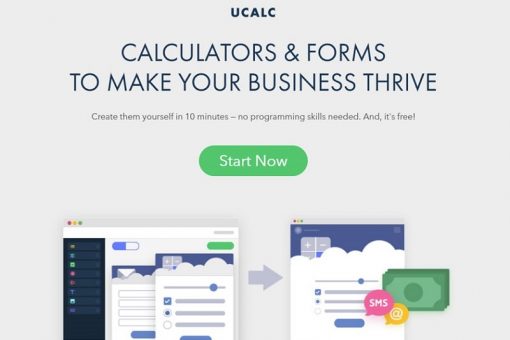 In search of comprehensive online tools to create a calculator, lead and quote forms for your site? Look no further. All this can be done with uCalc. Create a custom project and add it to your website. All calcs and forms are mobile-friendly, thus, your customers can complete them on all types of devices.
What Font Is – The Best Font Finder

WhatFontIs has been helping professional designers (and new designers as well) find just the right typography since 2010. While you might have gotten mixed results trying another tool, you won't be disappointed with WhatFontIs. It is the only service that indexes 99 percent of fonts from all sources – free and commercial – from all foundries and sources with a catalog of more than 460,000 fonts.
Find out the font you love from any picture, in seconds.
What font you looking for? Try www.whatfontis.com to get the answer.
Wokiee – Multipurpose Shopify Theme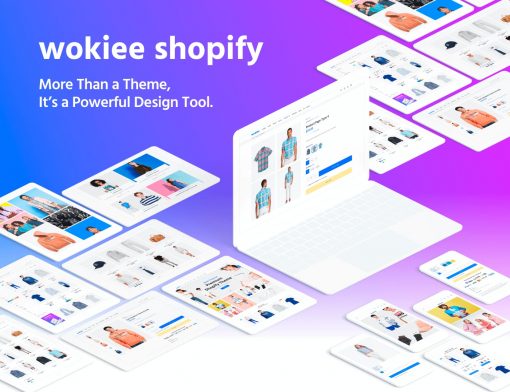 Wokiee is a complete Shopify theme which is coming loaded with lots of layouts and tons of features and options. It is a complete design tool that you can use to create a Shopify store that will stand out of the crowd.
Pixpa – Online Portfolio Builder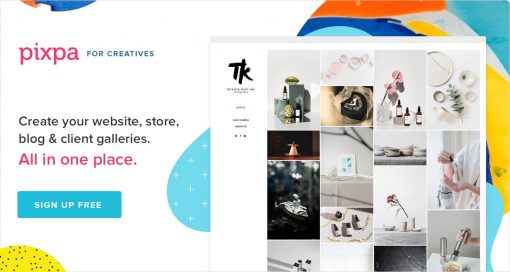 Pixpa is a powerful all-in-one platform for photographers, artists, and designers. Get your online portfolio with built-in e-commerce, client proofing, and blogging tools. Start Your 15 Days Free Trial No Credit Card Required
Type in your business name and get logo designs instantly with InstantLogoDesign. This powerful online logo maker generates clean, simple, hassle-free logo designs for your business without spending a fortune. You pay only for the design you like, after choosing from lots of beautiful logos.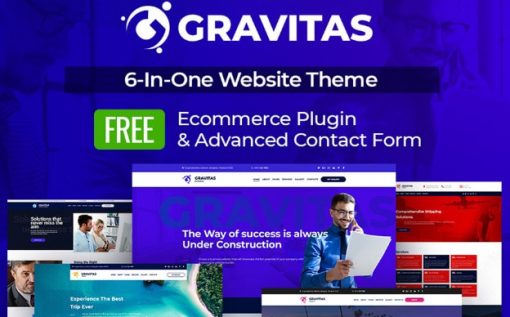 Are you ready to meet a brand new MotoCMS 3 flagship that has an unparalleled range of functionality? Gravitas is an exceptional solution that was already recognized by the global community. Together with its drag-and-drop builder, you will be able to customize everything in a jiffy. It will be possible to see every change you have made instantly. You can also add beautiful carousels, sliders, and grid galleries to your online-project and spice them up with multiple animations.
TMS is a strong, reliable partner for web and mobile development applications that will act as an extension of your existing team or they can back you up whenver needed. They are experts into Java, Node.JS, PHP, Symfony, Laravel, Vue.JS, and React, taking all the difficulties from your shoulders.
Get in touch with them.