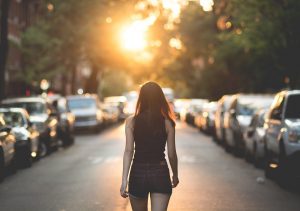 If there is one thing most people say is difficult about getting older, it's watching your body degrade.  Not only can it be aesthetically frustrating, but certain illnesses and injuries can start to creep up.
Keeping your body healthy and young is ideal since this way you can enjoy your life for a longer amount of time with the ones that you love.  If you want to know how to keep yourself young, then look no further.  Here are some of the best ways to preserve youth.
Keep Your Mind Active
Your mind is the cockpit to operating your body.  In order to keep everything running smoothly, it's important to make sure that the driver is in tip-top condition.  Keeping your mind active means keeping your mind young.
This means reading, engaging in creative activities like painting or music, and even doing puzzles like Sudoku.
As we evolve more and more into a digital era, it can be easy to let machines do everything for us.  However, our brains will thank us for it if we continue to use them even if it's not the easiest way to get the job done.
Your mind is like a vehicle.  If it isn't driven and used regularly it can start to degrade and get rusty.  Take it out of the garage every day for a joy ride!
Walk Every Day
Some people may avoid staying in shape because they assume that it means they have to go to the gym for an hour every day in order to see positive results.  However, walking for even just twenty minutes a day can have a huge impact on your overall health and fitness level.
Try to stay active throughout the day even if you have a desk job by walking as much as you can.  That means trying to walk to work, or during your lunch break.  Stand up and stretch your legs throughout the day.  Take the stairs instead of the elevator.  Small efforts throughout the day will make a huge difference when you add them up.
Moisturize Your Skin
Your skin is the window to your age.  If you treat it well and moisturize it regularly, then you can reverse the signs of age significantly.  Always use a moisturizer which is appropriate for your skin type in order to get the best results.
In addition to moisturization make sure that you are using products which aren't full of harmful chemicals or add to your skins degradation.  
Limit Substance Consumption
Studies show that consuming large amounts of alcohol and tobacco will not only age you, but they will make you more vulnerable to deadly diseases like cancer.
Limiting your consumption of these substances will make you look younger and feel better over time.