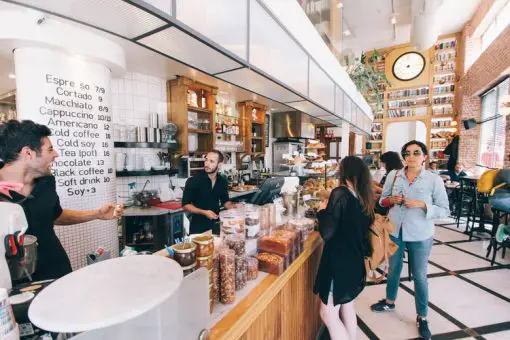 When you open a new business, it can be challenging to attract customers right away, especially if it's your first company. Many new business owners make the mistake of assuming that they'll get people in the very first day and start making significant revenues in no time.
More often than not, however, it takes time — and knowing the right tricks — to draw people in. Here are some of the most effective ways to draw people into your new business, and start augmenting your clientele immediately.
Signs And Displays
If your store doesn't have any sort of visual appeal, it risks getting lost in the shuffle. You ought to invest in the purchase of a sign that stands out from the crowd and is visible at night — even if you don't plan to have evening hours.
It should be clear to read from a good distance and clearly indicate what kind of business you have.
Also, you should consider placement of merchandising in your store windows. When you clearly display your available products, customers will get an idea of what they can find inside. At least some will be more likely to come in and check it out!
A Sale
Everyone loves a good deal. Putting on a sale is a great way to draw people in who want to buy something for a low price.
You can advertise your sale in a variety of ways, from a commercial on local television or a local radio station to placing an ad online or in a newspaper. Getting the word out besides just relying on your storefront window is a smart move.
It will cost some money to advertise, but so often in the world of business, you have to spend money to make money.
Location
One of your biggest assets is your firm's location. If you are situated in a place that has high visibility and a lot of foot traffic, then you can be sure you'll get more customers than somewhere that's less traveled by potential customers.
That's not to say that it's impossible to bring people in when you're in a less-than-ideal spot. But you'll probably have to work harder by assuring everyone that you have superior service and products than places which are more conveniently placed.
Social Media
In an age when Facebook and Instagram dominate the social media arena, most businesses depend heavily on these sites as well. So you'll have a huge advantage if you can build a healthy social media following.
The more visibility that you have online, the more potential customers you're creating for yourself. Use social media to your advantage by creating relationships with your followers and participating in online conversation.
You're far more likely to develop a loyal following by engaging in human interactions rather than being just a web-based business.