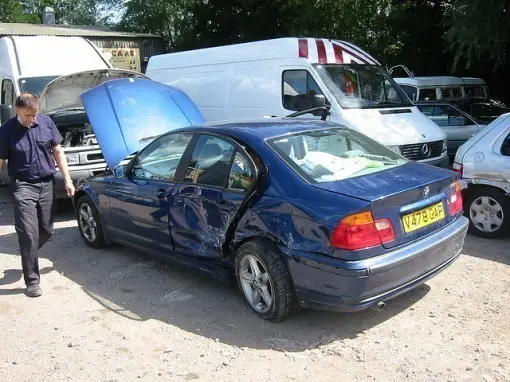 Whenever disaster strikes on the road, the seconds following the accident usually lead to feelings of despair, anger and frustration. Not knowing what to do in the wake of an accident will leave drivers feeling powerless and confused, and having comprehensive access to information and support used to be a pipe-dream.
Thankfully, technology is streamlining our lives and making it possible for real-time communication and interaction with law enforcement, insurance agencies and other entities in the aftermath of an accident. The following article will be covering four apps from insurance providers that help victims deal with the terrible events of an accident and receive quick assistance.
Understanding how awful an automobile accident can be, the GEICO app (available for both iOS and Android devices) has incorporated a variety of features into its design to ensure its policy holders are never left stranded or without assistance. In the event of an accident, users can access the Accident Guide, which directs users through a step-by-step guide on how to document evidence for insurance claims and contact local law enforcement. If the accident has left your vehicle immobile, towing services and roadside assistance can be procured with one click. During regular hours, you can also use the app to contact a local agent – without having to search for the phone number.
A major provider of car insurance, USAA released its mobile app for all major smartphones in order to provide a range of options for its users – including accident assistance. In the event of an accident, opening the app will present users with the option of filing a claim. From here, directions on how to capture and upload photos of the damage will be provided. Once your claim has been submitted via mobile phone, you can track its progress via the app as well. In addition to this, local car rental and towing services can be procured with just a few clicks.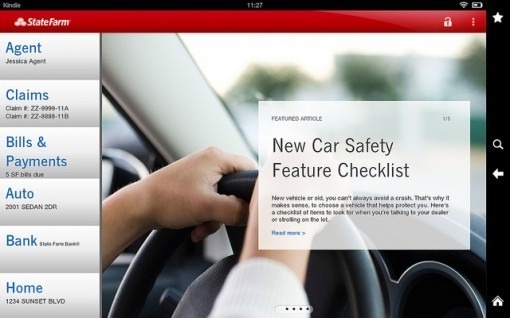 Taking care of its customers, State Farm's app may be one of the most full-featured utilities in the aftermath of an accident. All of your policy information is stored within the app, making it easy to show and exchange information with other parties involved in the accident. You can initiate a claim via the application, submit photos and access claim status all from your phone. Local repair and towing services can be arranged from within the app as well, leaving very little to be desired. Even if you need to speak with a live representative, just a couple of clicks will connect you either to your local State Farm agent or a customer service representative.
Offering comprehensive reporting services for any accident, the Progressive app delivers reassurance in otherwise troubling situations. When an accident occurs, use the Progressive app to capture photos of the resulting damage and begin your claim process. If the damage is moderate and the vehicle is safe to drive, you can even use the app to find a qualified Progressive repair centre – all of which guarantee any services provided for the entire duration you own the vehicle.
Jeet Agrawal, the author of this post, is a freelance blogger by profession and likes to keep himself updated on information about various types of automobiles. He also writes about personal injury attorneys. You can follow him on Twitter @jiten.
Images via Wapster and State Farm