Online games remain to be very popular among kids and adults alike. One of the reasons is they can be played in a variety of ways whether using mobile devices or your desktop computer.
One option available today is the browser game, a computer game that makes use of a web browser. These browser games cover all genres of video games and can be played by a single individual or multiple people. And although they are played via a browser, they can still be played on various devices and operating systems.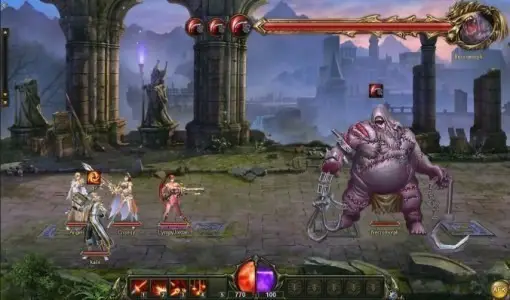 Many of these games can be played for free. You don't have to pay anything although some sites show some ad banners or pre-roll ads at every few levels. There are also sites that will ask for your email address to enable them to send you news and updates on their products. Some may also require you to install a plugin.
Here are four free and fun browser games you can try.
Sword Saga
With more than 60 million players, Sword Saga is a 3D multiplayer game in a fantasy world. A player can choose a hero and team up with mercenaries to defend your homeland.
The strategy is to deal with attacks from the magician, shooter or warrior. You just need to create a strong troop formation and carry out a combination of skills to destroy the enemies. Rewards await those who are able to defeat other players in the arenas and dungeons.
A bonus here is you can take advantage of exclusive features and learn new skills by creating your own coalition or join an existing one.
Wizard of Wor
Those who miss the old arcade games should check out the Wizard of Wor. A remake of the C64 conversion of an ancient arcade game, this game lets you roam mazes and blast monsters before they destroy you. It also has a simultaneous two-player mode.
Runescape
Runescape is a fantasy MMORPG and ideal for people who are fond of installing Java updates. It has a new HTML5 beta that enables 3D rendering in your computer's hardware.
Considered by Guinness Book of World Records as the world's largest free MMORPG and the most updated game, Runescape takes place in a medieval fantasy setting with the players setting their own goals and objectives. They can fight non-player character monsters, complete quests or improve their skills. Players can also interact with each other via chatting, trading or taking part in mini games and other activities.
Forge of Empires
One of the top 10 free browser-based games this 2016, Forge of Empires is a city strategy game. The goal here is to build a strong civilization and battle it out with the enemies to take control of the continent and your own empire.
The initial part of your journey should be focused on creating your own city and placing down buildings and roads. To expand your empire, you will need to trade and launch military campaigns against your arch rivals.
The setting starts in the Stone Age and progresses to the different eras of human history. As your empire advances, new technologies will be unlocked that lead to improved buildings, units and even ways of life.