Text-to-Speech synthesis has a variety of uses. Writers might use it to correct mistakes in their articles, foreigners might want to know the pronunciation of a specific word, and other people will use it just for fun.
Regardless of what you are trying to accomplish, however, you won't need to install a software on your computer. There are several web tools that will do this for you, and the most straight forward one is vozMe.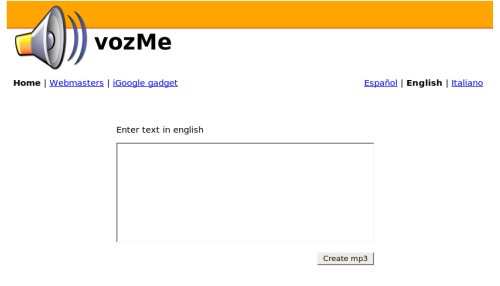 You just need to paste or type the text in the form and click "Create MP3." The tool will convert it into speech, and you will be able to hear online and to save the MP3 file. The quality is obvioiusly not that great, but it gets the job done.
You can also check more Text-to-Speech alternatives on the article "6 Online Tools for Text to Speech."